Demand generation represents the idea of creating a need for your product or service. But, a well-planned strategy goes way beyond that; boosting brand awareness, building trust, and fostering deeper connections with your audience.
Ultimately, you want your audience to recognize the value you bring to the table early in the process, so you can nurture leads into becoming long-term loyal customers.
Unlike say, content marketing efforts or running an ad campaign, demand generation can be hard to define, in part, because it spans the entire buying cycle and includes everything from lead magnets to email marketing campaigns, content distribution, and even how you target your audiences.
Demand Generation Campaign Components
Delivering a singular targeted message across multiple channels increases the chances that your brand gets in front of your target audience and more people just like them. As mentioned in the previous section, demand generation campaigns include just about anything that falls under the marketing umbrella.
Still, no matter what campaigns your company decides to pursue, demand generation strategies work best when you have a plan. Whether it's an email drip campaign, a PR push, or a collection of social stories, here are some things to nail down before you dive in.
A Defined Goal: What is it, exactly, you want this campaign to do?
A Cohesive Idea: Your campaign should both align with your company's mission and values along with your customer's interests, but also contain a hook or concept that builds excitement or offers something valuable.
A Key Message: What's your key takeaway, here?
The Right Channel Mix: That doesn't necessarily mean every channel out there or even every channel your brand uses. For each campaign, assess your options and choose the channel mix that best suits your business goal, audience preferences, and is likely to deliver the best possible results.
A Way to Measure Results: Make sure you look beyond vanity metrics and focus on metrics that represent tangible outcomes. Think return on ad spend, conversions, and so on. Additionally, you'll want to make sure you're tracking goals correctly. Looking at multi-channel sales funnels can help ensure the right channels get credit for driving results.
In these next few sections, we'll offer up some examples of demand generation campaign tactics and the brands that know how to get things right.
8 Demand Generation Campaign Tactics
Share Your Knowledge (for free)
One of the simplest ways to create demand out of thin air is to offer something for nothing. From in-depth blog content to white papers, tools, trials, and tutorials, whatever it is you decide to give away needs to be valuable.
Whether it's an ebook, industry report, or any other resource, your goal is to make it crystal clear, why someone would want your products or services. Though keep in mind, at this stage, you'll want to subtly introduce your brand and its products, by first proving that you know what you're talking about. Chances are, people will be more willing to pay for your products or services down the road if they were impressed by whatever you offered up.
Early in the sales funnel you might promote something like Wistia's Brand Affinity Marketing Guide. The guide looks at the idea of moving away from content marketing as we know it, and toward what they call "brand affinity marketing."
The concept challenges the status quo, demonstrates expertise, and brings value to anyone interested in marketing, whether they're ready to try Wistia or not. At the bottom of the funnel, you might embrace a more direct approach.
Team Up with Industry Superstars
Partner marketing is an effective way to expose your brand to new audiences by co-creating content/experiences with other companies.
While marketing partnerships can take many different forms, common examples include things like webinars, podcasts, and joint reports that both parties can promote to their respective audiences to increase reach.
Using Advocacy Marketing at Each Stage of Your Funnel
In this live webinar, Drift's Kate Adams and G2 Crowd's Adam Goyette explain how to transform loyal customers into passionate brand advocates. Kate leads off the conversation by laying out the basic problem facing all demand gen marketers: generating website traffic is tough!
Host a Webinar
Often used to generate demand, webinars are typically gated, with an email address the usual price of admission. While webinars are often associated with lectures and poorly-designed slide slows, your approach (and your visuals) is up to you.
Host industry Q&As that discuss key issues facing your audience. Walk viewers through a few new strategies or let them see inside your product. You might also build in an interactive element by polling viewers on Instagram Stories or encouraging them to tweet questions, or for smaller sessions, passing the mic to viewers.
Embrace the Case Study
Team up with a happy customer for a deep dive into your product or service has helped them lock down a "win." If possible, get in touch with customers that have an audience that overlaps with your target market.
Here's an example that looks at how one of our clients, Clio, increased new leads and on-site engagement by adding chat to their website.
New Year, New Leads
Join Clio's growth marketing guru, Emily Lonetto, and our own Cody Bernard as they walk you through how Clio implemented conversational marketing on their site and used it to drive unprecedented lead growth.
Combine Data into a Joint Report
Teaming up with the right partner can allow you to take your brand's research and turn it into something big. In this example, Backlinko and BuzzSumo teamed up to analyze 912M blog posts and shared their findings. The report offers a ton of stats, graphics, and insights into things like the relationship between content length and social shares or how word count impacts
Show Some Authenticity
Authenticity is one of those buzzwords that has cropped up over the past few years in response to the overly polished online personas we've come to associate with influencers and brands.
Here's an infographic featured in a post by Classy, that offers up lessons learned on the job after creating over 1,000 blog posts. The graphic, like the post as a whole, is personal, offering little tidbits of information about the people that work there, but doesn't veer into "overshare" territory or go off-topic.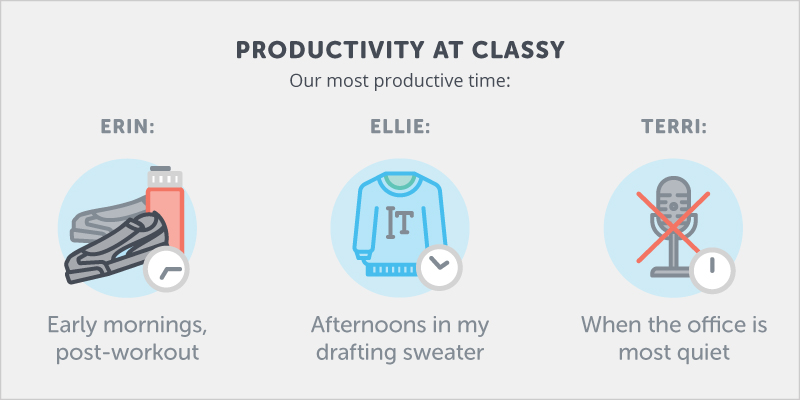 Source: Classy
Use Similar & Lookalike Audiences
Remarketing is hugely important when it comes to demand generation, as it helps increase awareness and gently remind past customers and visitors to return to your website.
Traditionally, you'd upload an audience list to Google Ads or your social platform of choice and target people who, say, abandoned their cart before checking out.
While that's an effective approach, you can take things a step further with Facebook's Lookalike Audiences and Google's Similar Audiences, which allow you to target an audience that share certain characteristics with your top customers or most engaged followers.
Use Email Marketing for "Last Chance" & Low Hanging Fruit Campaigns
Using email marketing for demand generation campaigns effectively demands a whole lot of data. Brands need to test everything from subject lines to copy, images, and CTAs to learn more about what works for their customers.
Look at Newegg, for example. The online electronics retailer hosts several sales each year to offload surplus products and make room for the latest and greatest. Newegg's strategy targets existing customers by enticing them back for repeat purchases with low prices.
As you build your audiences from previous demand generation campaigns, you can target those who did not convert, closed-lost to a competitor, or other previously high intent leads who didn't buy. It can be a powerful email campaign to run, particularly if you're behind your number and need a few quick/easy wins.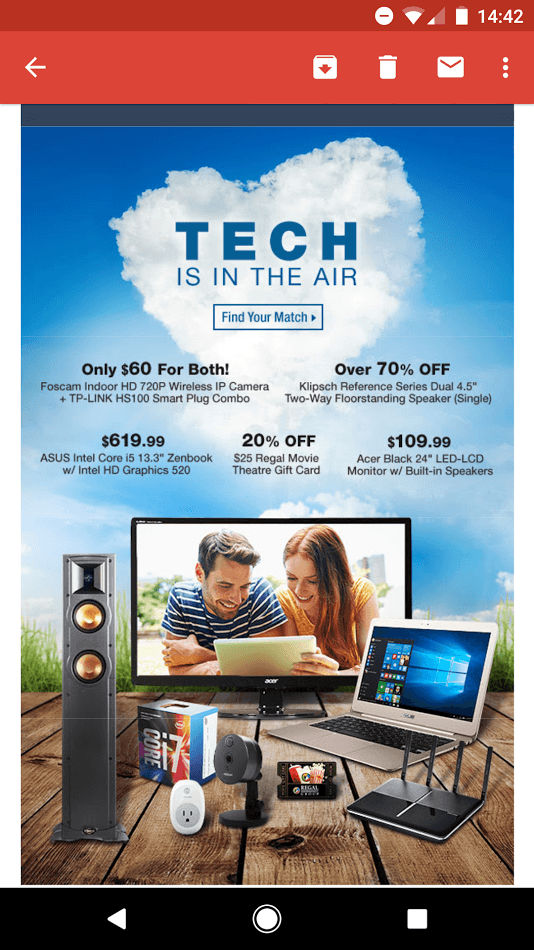 Wrapping Up
Look, we get it. It's hard to define what a demand generation campaign should look like because demand generation includes so many strategies, channels, segments, and tools. In the end, you should think about demand generation as a strategy where marketing works to bring more qualified leads into the sales funnel, then nurtures leads with the right mix of organic, paid, and owned media so that sales can swoop in for the close.
To learn more about demand generation strategies, download our free e-book, The Demand Generation Marketer's Guide to Drift.
The Demand Generation Marketer's Guide to Drift
This guide is based on conversational marketing best practices both from our own experience growing Drift and lessons we've learned from our customers.