This month we're experimenting with delivering news of what's new (and mediocre puns) via video!
Anonymous Chat
In order to get more customers, you need to talk to leads while they're live on your site. We built live chat for your marketing website so visitors can reach out to you and you can convert them into customers.
If you're curious about how it works, head over to drift.com and give it a go.
Dashboard (With New Navigation)
Something Drift was lacking was a true home-base. Drift is now centered around a dashboard that gives you an overview of your contacts, your conversations, and your outgoing messages (previously called campaigns).
We'll let one of our customers tell you about it: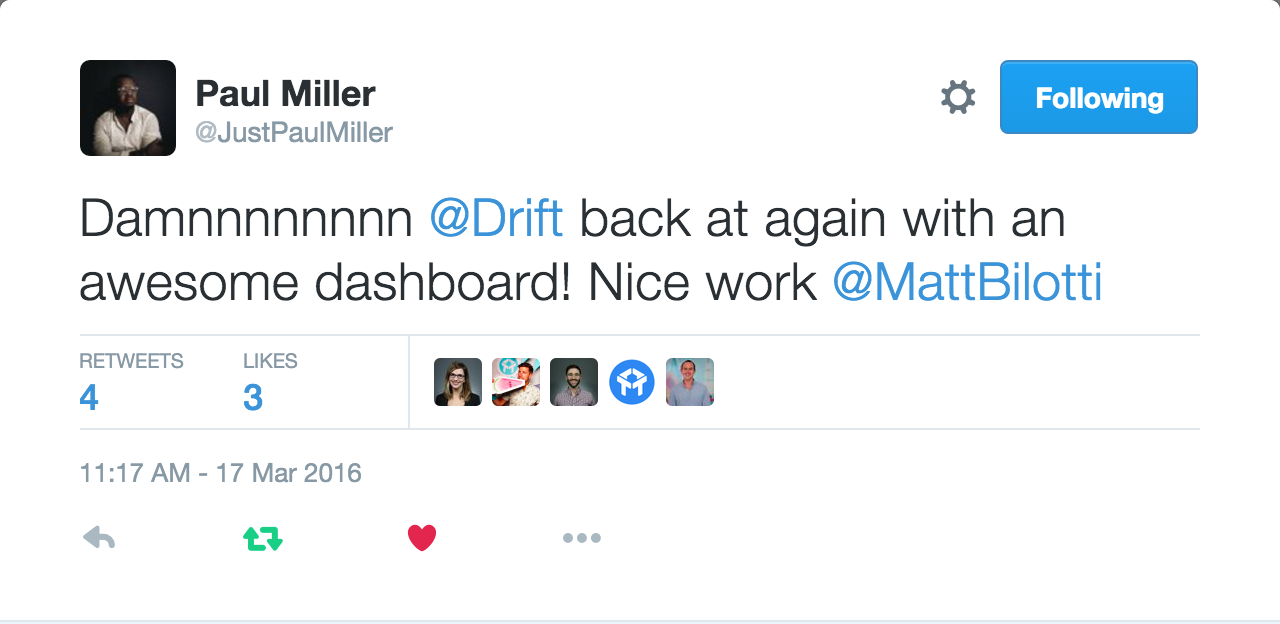 Our top navigation is also far more simplified. Our goal was to remove a lot of surface area in the app to help you focus when you need to. All of the tabs you're used to are accessible via CTAs on then dashboard.
Seamless Messenger Experience
Our goal is to make is easy and enjoyable as possible to communicate with your customers. We knew we needed to make our messenger (previous "campaign builder") world-class.
The entire experience has been re-designed to give you a constantly updating, clear preview of exactly what your customers will see so you can rest easy when you click send.
Email Fallback For More Engagement
While it is proven that engagement rates with in-app messages are higher than email, we want to give you power to get even more engagement!
That's why we built email fallback. Now, when you send an in-app message, you have the option to re-target all users via email.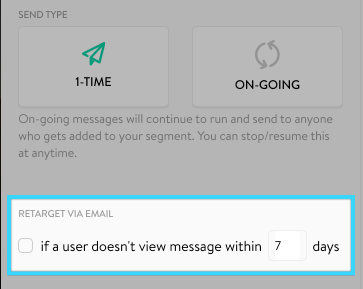 This means that if you send a message via in-app, if they have not logged in during X days, the entire message will be sent via email.
Mobile SDK
Some of you are mobile-first and we're here to support you. Drift now has a mobile SDK that allows you to send NPS surveys and messages.
If you're interested in getting started, it only takes a few minutes to setup. Get started with Drift for free today.